Global Day Of Coderetreat is a community event happening on November 6 - November 7 2020. Join this year and practice your skills, embrace new paradigms and get to meet new people from all over the world!
With COVID-19 having a severe impact on the availability of on-site events, we're embracing the virtual events we had in the past more than ever. Local on-site events are marked with a 🔴, while virtual events are marked with 🔵. We encourage you to stay safe, the map is here to help you find either a local event or an event that matches your timezone.
Want to host your own? Check out our Facilitator's Section to find out how you can run your own event!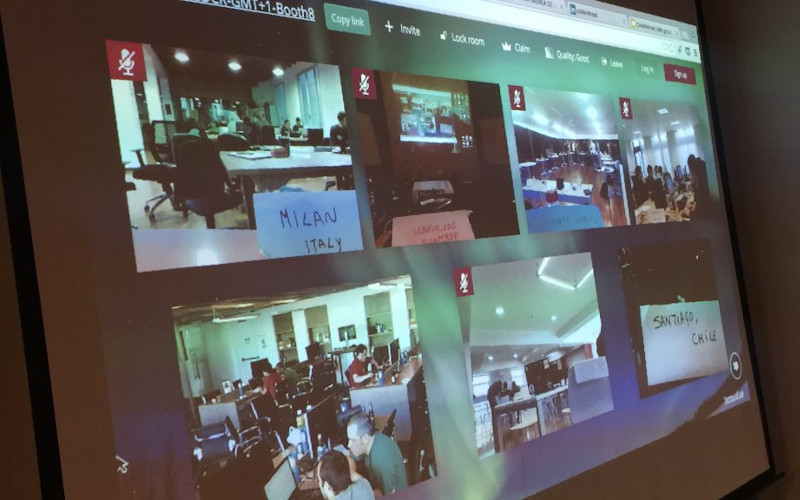 What's there to learn?
A coderetreat is an excellent occasion to practice Test-Driven-Development and Pair Programming, but it's also a great chance to see a new programming language for the first time or to practice mentoring.
During the day, you get to work on the same problem with different people for 45 minutes each. It's a great way to explore different angles and perspectives, and once you're past the desire to "get it done", it becomes a unique learning experience.
Read more about the workshop format in our workshop guide.
Where it's happening
For this year, we will provide you with guidance to find an event that works for you, both time and safety-wise. We advise everyone to take all precautions they deem necessary, so if an on-site event isn't for you, we hope you'll find a remote event that matches your timezone.
Stay tuned for the first events to be listed on our page!
A screenshot from last year's map
Hosting your own? Put it on our map by submitting a Pull Request!
Every year, hundreds of volunteers organize coderetreats. We're here to support you on the journey of organizing your first coderetreat.
Head over to the Facilitators Section for Training events, checklists, facilitation videos and more!